Last of 2011 and first of 2012
I read somewhere that people are looking for less bragging and more information in the fishing reports. So for 2012 I'm going to take a new tone with my reports. Less look at what I caught and more information on when, where, and how I got, or didn't get, them. Ok so maybe there will be a little bragging, and I'm not going to give specific locations, but hopefully enough information you can use it to find similar locations on your home waters.
I am by no means "God's gift to Fishing" but hopefully I can pay back a little bit of what I've learned from you all. Hope you enjoy and let me know what you think about the post format.
With the cool mornings and negative lows I waited until the tide was coming in before I hit the water. It had been a week since my last trip and had no info on fish being caught. But I figured they would be staging outside the flats/bars waiting for the tide to come in so they could move up and feed. First spot was the ticket when I got a decent Red on a spoon in the first 10 minutes. I spent the next three hours working a couple hundred yards of water and picked up 9 Reds to 28″. I had the boat positioned in about 3′ to 4′ of water and was casting to the 1′ to 2′. Every fish came on a spoon worked slowly just above the bottom. I told a buddy about the fish and he came back late that afternoon and fished the top of the flat. They got 15 Reds in an hour. His out of town guest even called to thank me. He was so excited about the day.
Went back to the same spot the next morning. Same technique produced a couple smaller Reds right away. Then Flipper showed up and the bite stopped. But the good part about him showing up is he pushed the fish and I got to see how many were around. Turns out there were a couple hundred Reds there. Many more than I had seen or caught. Not sure what this cold snap we have had has done with those fish, but you can bet I'll check the area out on my next trip.
Location: Sarasota Bay, edge of flat/bar
Day(s): Saturday 12/31/11 and Sunday 1/1/2012
Partner(s): All by myself
Time: 9:00 AM to 1:00 PM
Tide: negative low incoming
Water Temp: 64 to 68 and Keys clear
Conditions: Sunny and warm
Lures: Spoons, soft plastics, Sebile Stick Shadd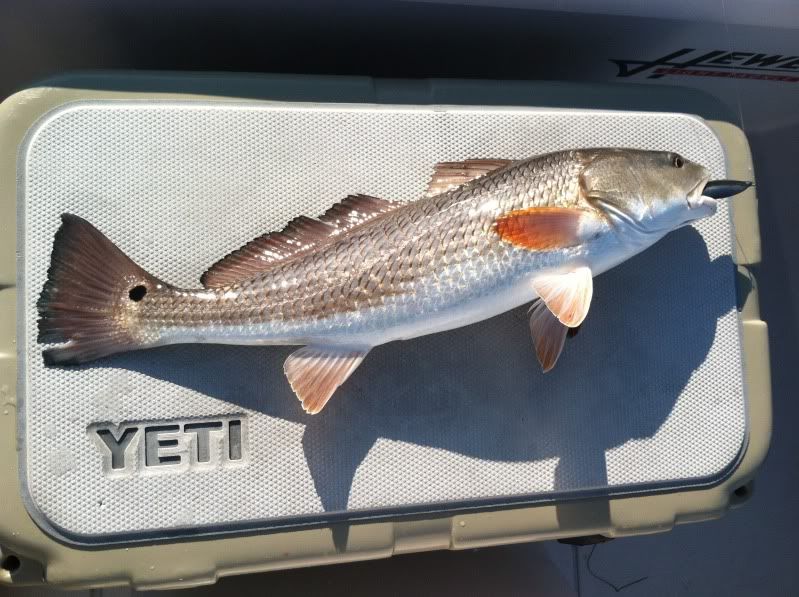 Last Redfish of 2011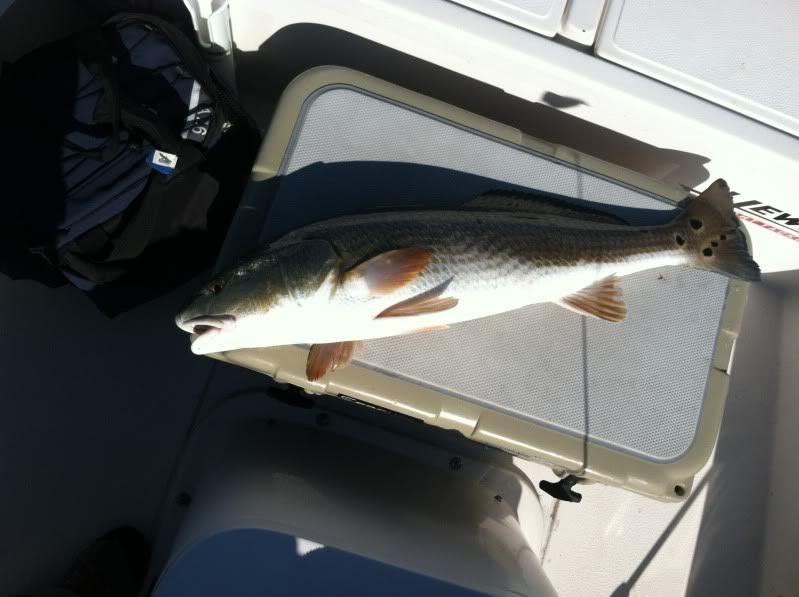 First Redfish of 2012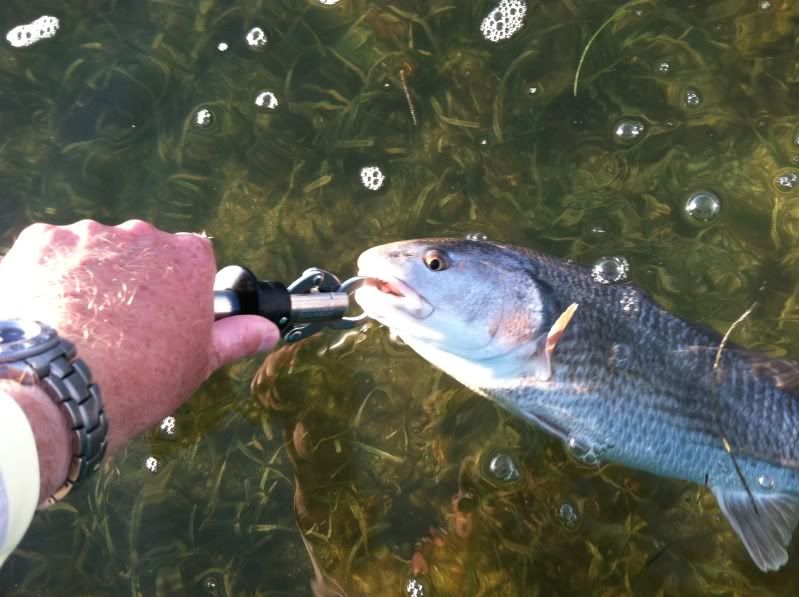 2 Responses to Last of 2011 and first of 2012